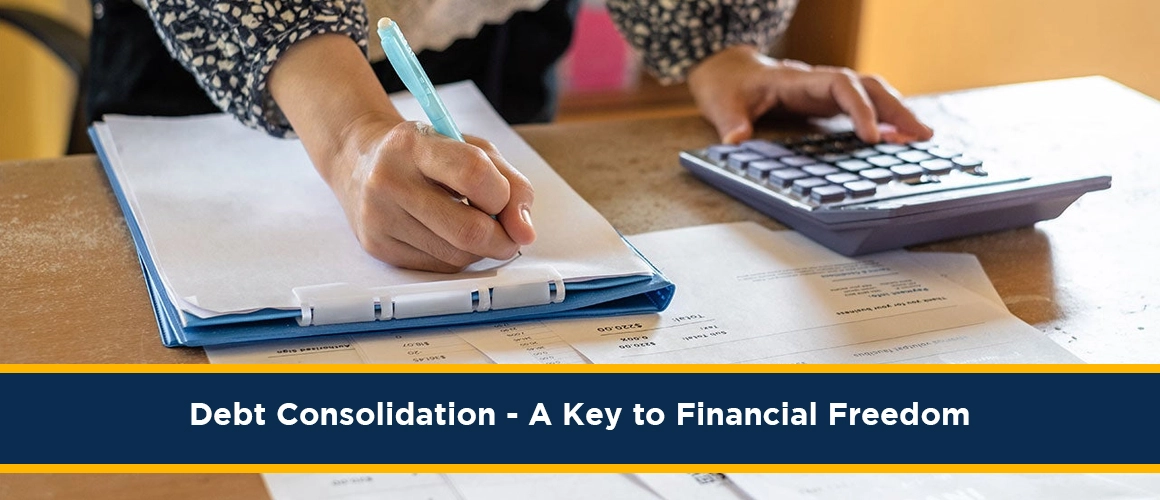 The term "debt consolidation" is being used and abused by many banks and mortgage brokers in order to sell you a high-interest 2nd mortgage or to refinance your home. Remember, going further into debt does not get you the financial freedom you need. Debt consolidation enables you to solve the underlying problems of high debt without taking drastic steps such as declaring bankruptcy or committing yourself to a long-term debt consolidation loan. It is a negotiated agreement between you and your unsecured creditors.
Your creditors agree to:
Cease all harassing phone calls or any other form of harassment.

Reduce the number of your monthly payments to the one you can afford.

Eliminate or reduce your high-interest rates.

STOP late and over-limit fees, as well as, other charges.
How Debt Consolidation works
The debt consolidation process is simplified into one convenient lower monthly payment that you can afford. This method of debt management satisfies all of your unsecured debt obligation and other living expenses.
The Benefits of Debt Consolidation:
Payments are usually reduced by as much as 35%.

Late and over-limit fees are very often eliminated by making regular monthly payments on time.

Delinquent accounts become re-aged to their current status again enabling your credit rating to be saved.
Get started on your debt consolidation journey to financial freedom at a Credit Repair Services Company for free debt consolidation call us at (888) 804-0104 today.
Resources: