How to Increase My Credit Score by 65 Points in 5 Minutes?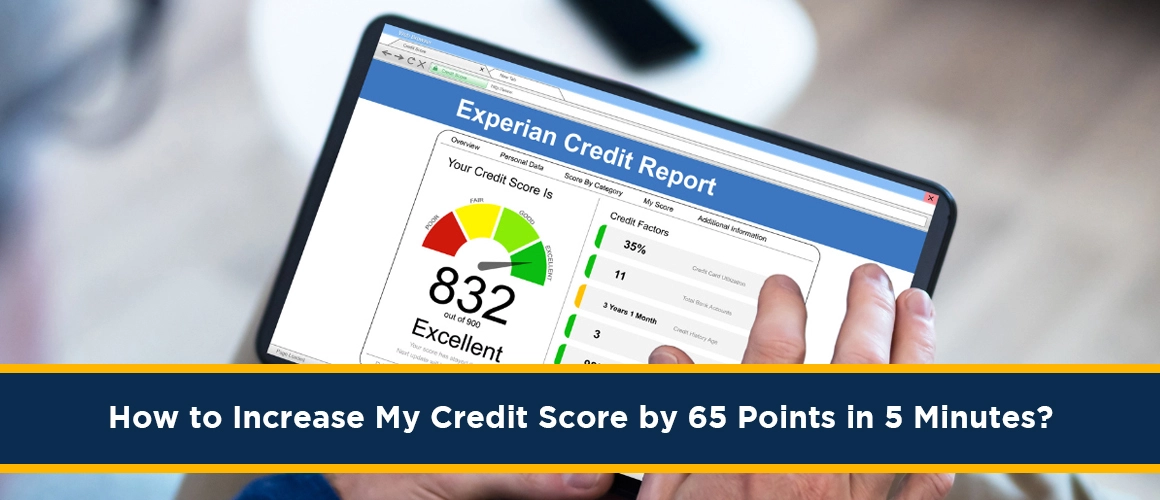 Many believe they can't own a home due to poor credit and get denied by banks, leading them to waste thousands on rent. We are here to reveal how we help our clients raise their credit scores, enabling them to achieve their dream of homeownership. And you can do it too, without spending thousands on credit repair companies that yield no results.
Credit scores play a vital role, whether you're purchasing a house, or a car, applying for credit cards, or co-signing for your child's education. Lenders evaluate your TransUnion, Equifax, and Experian scores to determine your creditworthiness for loans and mortgages. It's essential to have a good credit score to avoid high-interest rates and financial setbacks. While many credit repair companies claim to work wonders, most are ineffective, wasting your time and money. Today, I will share the exact steps to elevate your credit score.
Whether you choose to do it independently or seek our assistance, we provide this service for free to our clients. We help over a thousand families each month, and with over 13 years of experience in the finance industry, I've assisted more than 9,000 families in achieving homeownership. Our expertise includes various financing options, from new home purchases and construction loans to USDA and FHA loans.
The most crucial message I want to convey is that a less-than-perfect credit score does not disqualify you from owning a home. Homeownership is a right that hardworking individuals deserve, regardless of their credit score. You need not spend thousands on credit repair services; I will guide you through the process, ensuring you get the best loan terms and interest rates.
Let's discuss the agenda for today. We'll examine a simulated credit report with a 588 credit score and demonstrate how to boost it with simple yet effective steps. The first key tip is to establish revolving credit, which credit bureaus favor. By opening a secure credit card with firstprogress.com, you can see an immediate increase in your credit score. Additionally, disputing certain items on your credit report, such as medical collections, can further enhance your score.
As you witnessed, just by opening a secure credit card and disputing a few items, we significantly raised the simulated credit score to 641. Remember, you have the power to change your life and secure a home for yourself without the need for costly credit repair companies.
In conclusion
I want to reiterate the key takeaways from today's discussion. Firstly, don't waste your money on renting if you dream of owning a home. With proper guidance, you can improve your credit score and achieve homeownership. Secondly, we offer a program that teaches you precisely how to boost your credit score with step-by-step instructions and access to helpful software. Lastly, if you desire 100% financing and no down payment, we can help you with that too.
Get started with the best credit repair companies, Call now (888) 804-0104 today!